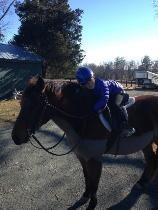 Introducing and reintroducing riding to children and adults with a long time desire to ride horses. Focusing on building a relationship with yourself and the horse and reconnecting with nature. Lessons are available private, semi-private, and in small groups. Riding in a ring, trails and the opportunity to participate in shows and foxhunts. Instruction given by Diane Hawkins, lifelong horsewoman, who has been teaching for over 25 years. A team of 12 school horses just waiting to help make your dream come true!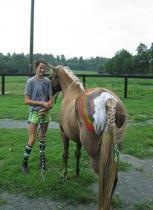 Also offering a summer riding program involving two-week sessions throughout the summer! Sessions include: Games on ponies, painting ponies, trail rides, learning to groom, tacking up your pony, and taking care of your pony on all levels, and a fun horse show at the end of your two weeks!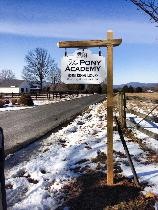 We are located in the Crozet area at 2149 Browns Gap Turnpike-- look for our new sign! For further information call Diane at 434-823-6929 to set up an appointment or lessons. Pricing depends on private, semi-private, or group lessons.

For more detailed description of The Pony Academy please visit our Facebook page here: https://www.facebook.com/pages/The-Pony-Academy/